SCUOLA SCIENTIFICA TESLIANA DI NATUROPATIA OLISTICA
Dettagli

Scritto da

Super User

Categoria: Health and wellness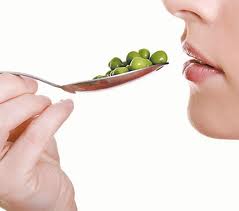 The eight essential substances for optimal health
Through his experiments, Dr. Moerman has identified the substances that have a favorable effect on the health, giving place to speak about optimal health. When there is a lack of these substances, in part or completely, in the nutrition and hence in the body, the vitality decreases, and this loss of viability may give rise to the emergence of cancer.
These substances are:
1. Iodine
2. Citric acid
3. Brewer's yeast
4. Iron
5. Sulfur
6. Vitamin A
7. Vitamin E
8. Vitamin C
It should be pointed out that the brewer's yeast contains all the B vitamins, so "brewer's yeast" means "B vitamins".
Sulfur is present in:
onion, cheese, garlic, rye, raspberries, barley, cherries, oat, plums, rice, gooseberries, wheat, peas
It is found in appreciable quantities in:
peas, melons, nuts, olives, scallions, eggs, egg yolks, salt, celery, almonds.

It is present in tremendous amount in leek.
Iron is present in:
blueberries, asparagus, cranberries, beets, raspberries, parsley, gooseberries, beans, currants, tomatoes, honey, lettuce
Iron is found in considerable quantities in:
all fruit, whole grain bread, bran, buckwheat, brown rice, brewer's yeast, radicchio
Iron is present in big percentage in:
rye, Brussels sprouts, wheat, nuts, wheat germ, barley, turnip greens, oat, egg yolks, peas.

Vitamin A is found in:
carrots, lettuce, tomatoes, butter, milk, apricots, wild rose hips, peaches, fresh parsley.
The B vitamins are present in:
vegetables, fruit, nuts, egg yolks, cereals, brown rice, milk, tomatoes, peas, parsley.

Vitamin C is present in:
fresh fruit, raw salad, peppers, Brussels sprouts, cabbage, red currant, wild rose hips, green beans, cucumbers, celery.

Vitamin E is present in:
raw wheat germ, peas, unheated oil, whole grain bread, egg yolks, nuts.
It is also found in small quantities in butter, milk, lettuce, spinach and in all kinds of cereals (especially wheat germ).
Citric acid of orange juice, according to Dr. Bircher-Benner, promotes the absorption of calcium by the body to a greater extent of the same lemon juice. Bircher Benner supposes that it transforms calcium present in other food into calcium bicarbonate, soluble salt that allows calcium to be used.
Iodine is present in:
raspberries, cauliflower, carrots, wheat germ, whole grain bread, leek
Iodine is present in appreciable quantities in egg yolks.
Dr. C. Moerman has achieved great success with his anti-cancer diet. Despite having met an understandable hostility from the official medicine, the results he obtained are absolutely right.
From the book "How to cure cancer with natural therapy" (Moerman therapy) by Jacomine Landman-Kasper published by Hermes edition in 1980.
READ ALSO:
Сhard is really effective for immunity, and it is perfect diuretic.
How to remove pesticides from fruit and vegetables
The natural medicine of the ancient Egyptians
Dettagli

Scritto da

Super User

Categoria: Health and wellness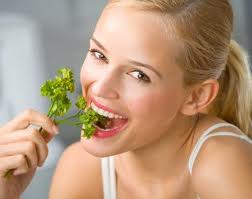 Even the prophetesses in Delphi had used the secret elixir of eternal beauty, parsley.
In two liters of water they cooked the whole fresh or dried parsley (root, stem and leaves).
It was boiling until half the water evaporated and then they dipped gauze in it and applied it on face and left it for half an hour.
Instead, the softened plant was dipped in honey and applied on the face and breast as a mask.
They slept with it the whole night.
After a few days they became more beautiful and all the men as they passed, turned to admire.
Thus, they maintained their youthful appearance and vitality until old age. Thanks to this treatment, until old age, they remained sexually active.
Recognizing the power of parsley as an excellent aphrodisiac they ate it regularly, mostly in the salad with boiled eggs and potatoes, and flavored with flaxseed oil and apple cider vinegar.
Our ancestors kept malt of health and beauty that is why they used parsley tea so much, they cooked 15-20 stems of parsley for half an hour in two quarts of water.
Then, they drank the liquid during the day, while eating the boiled leaves.
Long ago parsley tea was regarded as a cleaner of bacteria present in the urine, and its use has a significant effect on the health of skin.
It is often used as a bath. In 10 liters of water add three liters of strong and concentrated tea, and the leaves with which tea was made.
It will be better to add two cups of salt.
In this way, the pores of the skin widen absorbing valuable substances from the parsley with salt, giving softness to the skin.


The therapeutic use of parsley has been known for a long time. The slimy roots contain sugar, starch, essential oils, glycosides, and many other things.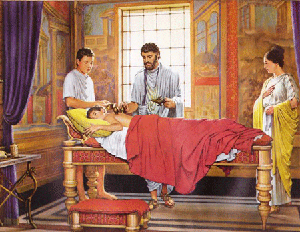 The seeds taken from fruits have a curative effect for chronic cough and the ill uterus of women. It is excellent for kidneys. In fact, it facilitates the release of the calculations by the kidneys, cure jaundice, liver and spleen. Parsley strongly influences the functions of the kidneys, as well as, purifies the blood. It has a beneficial effect on the glands. The nervous people should consume small amounts of parsley every day. It is widely used, in the case of swelling of the liver, diseases of the kidneys, urinary tract and bladder.
READ ALSO:
Сhard is really effective for immunity, and it is perfect diuretic.
How to remove pesticides from fruit and vegetables
The natural medicine of the ancient Egyptians
Dettagli

Scritto da

Super User

Categoria: Health and wellness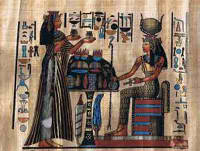 The natural medicine of the ancient Egyptians
The papyri dating from 1900 to 1200 BC (Kahuna, Smith and Ebers Papyrus) contain a lot of information about the methods of the ancient Egyptians how to cure diseases.
Most of the information was provided by the "Ebers Papyrus", considered the most important text on Egyptian medicine and pharmacy and it was written around 1550 BC.
According to these quotations, the ancient physicians used the "heart of a hawk", which was the name of absinthe, and the "rat tail" behind which is hidden, the well-known mallow.
In addition to these two medicinal plants, ancient people were also using other herbs, including: acacia, fennel, celery, Greek hay, straw, mulberry, garlic, saffron, sunflower seeds, shoots of willow, hibiscus, onion, cumin, together with laxatives and natural herbs that relieve menstrual cramps, regulate digestion and eliminate pain in general.
Approximately 50% of the plants, used in Egypt for medical treatment, have been in clinical use until the mid-twentieth century, and some of them are still in use today.


Acacia

The acacia relieves gastritis.
The resin extracted from acacia wood was used in the treatment of gastrointestinal and urinary tract.
It was also used, mixed with cocoa, as soothing syrup, especially in cases of gastritis and ulcers.
What do we know today?
The tea from the dried flowers of acacia is used to treat disorders of the stomach (antispasmodic) because it reduces the excess of acid in the stomach and works effectively in the treatment of gastritis, ulcer and duodenum.
For the preparation of tea take a tablespoon of dried flowers and pour 2.5 dl of water and let stand for 3 minutes.
Drink 2-3 cups a day.


Coriander

The Egyptians have called this plant kuzbarah, and used it to relieve pain (in particular, to soothe a headache), rheumatism and cramps.
A pack of these seeds paste was applied on a painful place, and it eased the pain.
What do we know today?
Coriander oil is spasmolytic (relieves spasms) and carminative (prevents flatulence) as it has a bactericidal and fungicidal effect.
Rubbing the oil on the skin relaxes flexed muscles, and relieves pain and inflammation.


Greek hay (fenugreek)

Greek hay increases breast milk supply and develops great physical power.
In Egypt, Greek hay is still known as helba.
The crushed seeds of this plant were smeared on the burns, and were also used to relieve the pain during childbirth, and to stimulate the secretion of milk of nursing women.
Women have used it to relieve menstrual pain, but men to treat impotence.
What do we know today?
Modern studies have shown that Greek hay has a beneficial effect on the reproductive system, stimulates milk production in women and has a positive effect on sexual functions, because it increases the speed of the spermatozoa, it is also confirmed that it can cure impotence.
Take one teaspoon of ground Greek hay seeds and mix with honey or yogurt to mitigate the bitter taste three times daily before meals.

Garlic

Garlic gives strength and vitality.
The ancient Egyptians were known for the use of garlic, a plant that is still widely in use.
The workers of the pyramids received several cloves of garlic every day to maintain the strength and necessary vitality for the strenuous physical activities.
What do we know today?
In addition to preventing the development of malignant diseases, garlic prevents the formation of blood clots, lowers cholesterol and blood pressure, normalizes heart rate and improves digestion; even in ancient times it was appreciated as a miracle elixir, which reinvigorated and exalted the human body structure.
Crush two cloves of garlic, put them in a mortar and press until they become translucent. Add two tablespoons of honey and continue to knead. Finally, add a pound of honey and mix thoroughly. Keep the mixture in the jar and use it mostly before breakfast or after dinner.

Hibiscus

Hibiscus brakes up cough.
In Egypt the providential hibiscus flowers were used for inhalation, as a remedy for cough.
What do we know today?
The hibiscus relaxes the muscles and facilitates the ejection of the respiratory mucus, and its antioxidant properties strengthen the defenses of the human body, and therefore, you should use when you have a cold or flu.
Put dried hibiscus flowers or a tea bag with the salt into a cup and pour boiling water, cover up, to be sure that essential oils do not evaporate. The tea is better to drink before bedtime.

Onions

Onions strengthen the heart.
The ancient Egyptians worshiped these vegetables, they believed that its specific shape and concentric rings symbolized eternal life.
They were used against cardiovascular diseases and infarction.
What do we know today?
The onion is a natural antibiotic and a popular antipyretic that relieves the symptoms of rheumatoid arthritis, lowers the percentage of fat in the blood and is an excellent means of healing the heart and blood vessels.
It can be mixed with honey and wine, and eaten fresh or added to salad.

Cumin

Cumin fights stomach problems.
It was believed that the seeds of this plant would influence positively the process of digestion and the functions of the stomach to help reduce the swelling.
What do we know today?
It facilitates digestion, it is added in less digestible food. In medicine it is used as a remedy for colic, as it allows the secretion of gastric juices, speeds up digestion and prevents spasms.
Take a teaspoon of cumin and pour a cup of hot water (the water should not be boiling, but only warm), let stand for 10-15 minutes, then drink a half a glass, twice a day before meals.

Honey

Honey is used against infections.
The messages engraved in the pyramids and the signs of sarcophagi show clearly the importance attached by the Egyptians to this product. According to the "Ebers Papyrus", almost all Egyptian medicines contained honey, wine and milk.
Thanks to its antiseptic and antifungal properties, this bee product was used for both external and internal use.
It relieved pain of skin irritation, it cured wounds and related infections.
This therapy is described in the "Edwin Smith" papyri and saved the lives of many workers, who built the pyramids, from fatal infections, wounds, cuts and abrasions that they got when they were working.

READ ALSO:
Сhard is really effective for immunity, and it is perfect diuretic.
How to remove pesticides from fruit and vegetables
Dettagli

Scritto da

Super User

Categoria: Health and wellness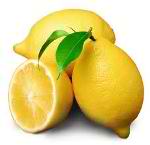 There is almost nothing that lemon, in other words, lemon juice, is unable to cure, improve, correct, and...
It is also scientifically proven that the use of lemon reduces the risk of cancer and heart attack.
It removes pimples: simply spread lemon juice on the furuncle; acid reaches the deepest layers of dead skin cells, disinfecting pores.
It relieves morning sickness: many pregnant women feel better when they drink lemonade or suck a slice of lemon. Sour taste reduces the symptoms of sickness and soothes the stomach.
What pleasant scent: lemon juice can be used as a good substitute for a deodorant, as it is able to fight the bacteria that have bad smell, because, if it is applied under the arms, it causes the increase of a pH of the skin, making it more acidic.
It helps the heart, because it is rich in vitamin C, and is balanced with free radicals in the body, low level of antioxidants increases the risk of stroke and heart attack, because free radicals oxidize cholesterol, which is on the walls of blood vessels and involves an obstruction of the arteries.

Hair care: thin and weak hair is the result of excessive activity of the sebaceous glands, probably due to poor diet or illness; lemon juice reduces the production of sebum, making hair less greasy. It is advisable to mix the lemon juice with a cup of warm water and pour it on wet hair as a final rinse.

The kidneys: lemon acids help prevent painful kidney stones, it is sufficient to drink every morning a glass of warm water in which there have been squeezed a little lemon juice, in such a way peristalsis (muscular contraction of the red channel that moves food along the digestive tract) is stimulated too, and prevents constipation or constipation. Drinking of this drink every day will enable to speed up metabolism.

Lemon can stop hiccups: suck a slice of lemon and it will stop the hiccups.

Lemon can be used as a fight against cancer: experts, dealing with cancer, found that a chemical element contained in the lemon peel, can prevent the development of cancer cells, they also state that the same substance stimulates liver functions of decomposition toxins, including carcinogens.

Lemon helps to breathe easier: if you have sinusitis, "medicine" (lemon) can help.
Try also a combination of warm water with a little pepper to reduce the mucus, or, in a shallow roasting pan pour a glass of water, together with lemon juice, a lot of salt, then bend down and suck with only the left nostril (closing the right), and come out the liquid with the right nostril. Blow out of the nose gently and repeat from the reverse side.

Lemon can remove warts: crumble three pills of vitamin C into the powder, and mix with lemon juice to get consistent paste. Spread it on the wart alone, trying not to attach it to the surrounding skin, and cover with a suitable patch. Acid of vitamin and lemon will make the disappearance of the warts in a short time.

Lemon can help for dry mouth: some drugs can cause a lack of saliva, which causes discomfort. This problem is also related to the aging process of the human body. In order to stimulate the flow of saliva, just add a little lemon juice in a glass of water and gargle.

It is also a fight against the virus. Never forget the healing power of hot drink with lemon, especially when you have a cold and runny nose. It calms irritation and reduces histamine, a chemical that causes inflammation of the nostrils, the stuffy nose, the watery eyes...

The blood sugar: it causes irritability, poor concentration, fatigue and brings headache, and these are also symptoms of the instability of sugar level in the blood, and therefore you want sweet things. If during a meal a plate is sprinkled a little with lemon juice, it reduces the effect of sugar in the blood at least 30%.
The use of lemon zest in cooking ensures the distribution of sugar throughout the bloodstream. Sprinkle fish or chicken with lemon juice and zest, add it to the soup and salad.

For being in good shape: lemon is ideal to detoxify the body, it relieves the excretion of excess fluid and reduces cellulite. As it is low-calorie food, it slows down the absorption of fat, and can help maintain ideal weight.


READ ALSO:
Сhard is really effective for immunity, and it is perfect diuretic.
How to remove pesticides from fruit and vegetables
The natural medicine of the ancient Egyptians
Dettagli

Scritto da

Super User

Categoria: Health and wellness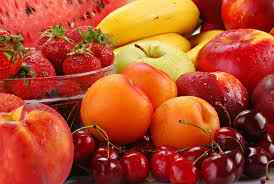 How to remove pesticides from fruit and vegetables
Although experts say that there is control of the treatment of fruit and vegetables, some surveys show the opposite. Apples are the most exposed to these poisonous treatments, although the crops should not normally be treated with more than three times per year.
Most pesticides are not transformed or released from the plant but enter directly into the body through fruit and vegetables we eat, say industry experts.
However, this does not mean you should give up the consumption of fruit and vegetables, because the nutritional value of this food is greater than the risk of exposure to pesticides.
There is a simple recipe to remove all harmful elements that are on the peel of treated fruit and vegetables.
You need a glass of water, a glass of white vinegar and a teaspoon of baking soda.
Shake well and pour the solution into a squirt bottle.
Sprinkle already washed fruit (experts suggest always wash before eating), let it rest for about ten minutes, then wash under a stream of running water.
For a large amount of fruit and vegetables, pour the mixture directly into the container with water and put fruit and vegetables there.
All hazardous substances will remain in the water, and vitamins and nutrients of fruit and vegetables will not change their characteristics.
READ ALSO:
Сhard is really effective for immunity, and it is perfect diuretic.
The natural medicine of the ancient Egyptians